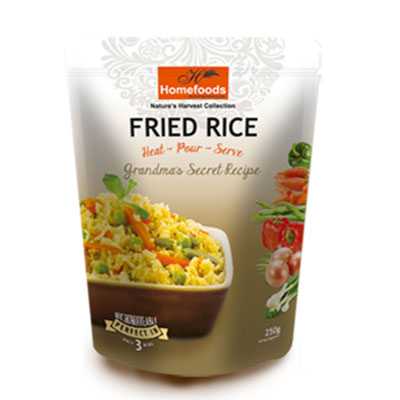 With Homefoods microwaveable Fried Rice, you are going to taste a dream right in your mouth.
Let our fragrant rice take a dance on your tongue and let your teeth gently and calmly savour the joy of biting into those perfect grains with a juicy taste.
Let your nose breathe in that aroma of carefully mixed spices that make your senses go wild.
In place of spending hours to get your dream food, we say take three minutes to make that wonderful dream a reality. Pop our Fried Rice in the microwave and presto!
" Heat ~ Pour ~ Serve "