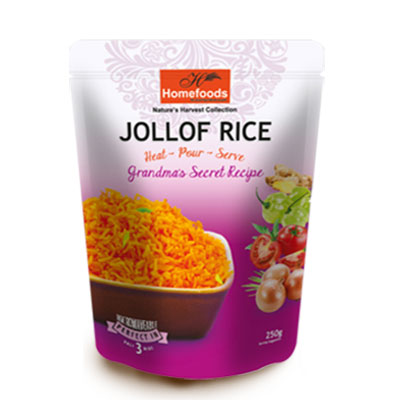 Just pop our microwaveable Jollof Rice into the oven for three minutes and while it heats up, let the rising steam and fragrance arouse your senses.
Enjoy and savour the aroma of carefully selected ingredients with our out - of this - world fusion of traditional Ghanaian spices to light up your world.
Get your plate and cutlery and prepare to dig into this sweet goodness.
Let us then reward you with an experience of a lifetime; a healthy mind in a healthy body only achieved through our microwaveable Jollof Rice which is a high source of nutrients. 
Then have a happy content smile on your face and a satisfied stomach which only comes from Homefoods microwaveable Jollof Rice.


" Heat ~ Pour ~ Serve "