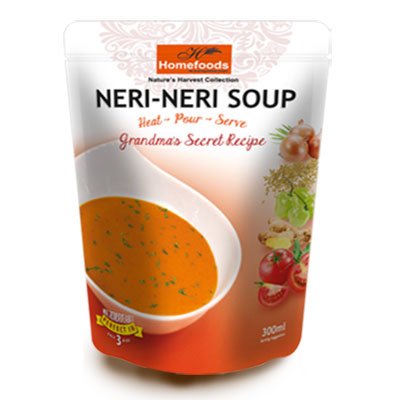 Ever wondered how to relive the joy of eating grandma's "wre wre" (Neri Neri) soup while far away from home? This soup brings to mind the true taste of a homemade Ghanaian meal.
Yet it is not achieved without the almost impossible task of turning the Neri to paste. Imagine the roasting and pounding and yet again the extraction of the chaff before you finally reach the "gold".
Homefoods microwaveable Neri Neri Soup is easy to prepare and high in nutrients to promote a healthier lifestyle.
We bring to your doorstep, the tradition that has been passed on to several generations to a modern and busy world.
" Heat ~ Pour ~ Serve "