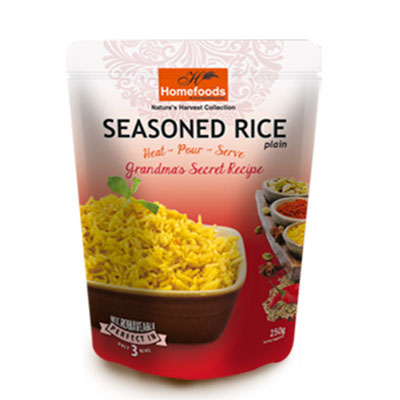 Finally! The ingenious culinary alchemist has successfully changed your traditional taste of white plain rice in to tasty seasoned rice.
That sizzling steamy fragrant bowl of seasoned rice, cooked to the perfect texture, melts on your tongue whiles nurturing the intense spicy flavour.
Your senses will yearn for more and anytime your thoughts travel to that meal, you will just sigh and wish for more! Enjoy!
" Heat ~ Pour ~ Serve "