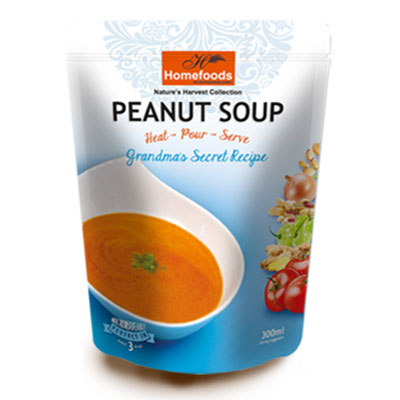 Peanut Soup is one of the many popular Ghanian dishes. It serves a multi-purpose function of going with almost any accompaniment. In this day and age where everyone is growing increasingly aware of their health, we step in to offer a better solution.
We present our microwaveable Peanut Soup. Our ingredients are sourced from carefully selected cooperative farms. These ingredients are processed under very hygienic conditions to obtain the finest quality.
Maintaining the homemade taste of Peanut Soup is our hallmark of excellence. Be sure of nourishing your body with vitamins, minerals and protein from our high quality soup thus making it a superb choice for the family.
" Heat ~ Pour ~ Serve "