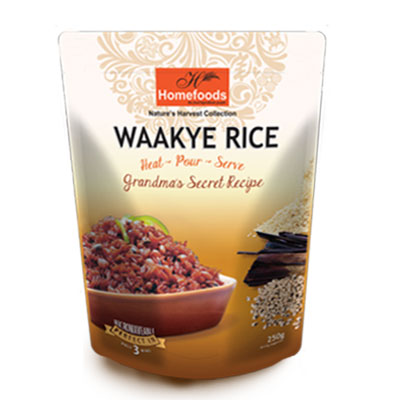 Your dream Ghanaian dish can be prepared without struggle.
Homefoods Ready-to-Eat Waakye (Waachi) is a deliciously rich Ghanaian classic savoury dish prepared from rice and black eye beans with our gourmet seasoning made of sorghum leaves. 
Enjoy our hot, spicy, mouthwatering traditional waakye dish made for your convenience and pleasure.
Allow your thoughts to travel to this meal, sigh, and wish for a pouch of our microwavable Ready-to-Eat Waakye made just for you.
Heat ~ Pour ~ Serve